The 130701 Transcendentalists tour features three stars of the so-called 'post-classical' scene, Jóhann Jóhannsson, Dustin O'Halloran and Hauschka. Ahead of their performance together at the RNCM next Monday, we caught up with Hauschka, the German prepared pianist and composer also known as Volker Bertelmann…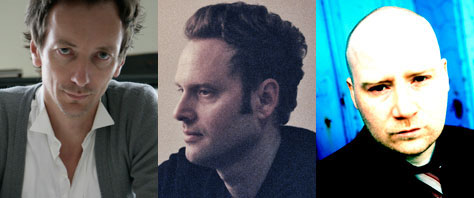 Hey Volker, what are you doing today?
I am in the airport of Brussels answering your questions and traveling to London. On tour there is a kind of routine, which means you are having every day load in, soundcheck and concert, and in between those dates you have to get some how some rest and food. It sounds horrible but it is somehow a form of meditation if your energy is mainly concentrating on the performance.
The eight-date Transcendentalists tour began earlier this week. Have you been involved in this kind of tour before? Are you looking forward to it?
I am touring a lot and I did with one of my previous bands a long four-weeks tour in a bus. But I have never toured before with three artist that I like and where we have equal sets. Of course I am looking forward to every show, plus I have a great collaborator with me. Samuli Kosminen is a wonderful drummer and a friend and we have so much playing together.